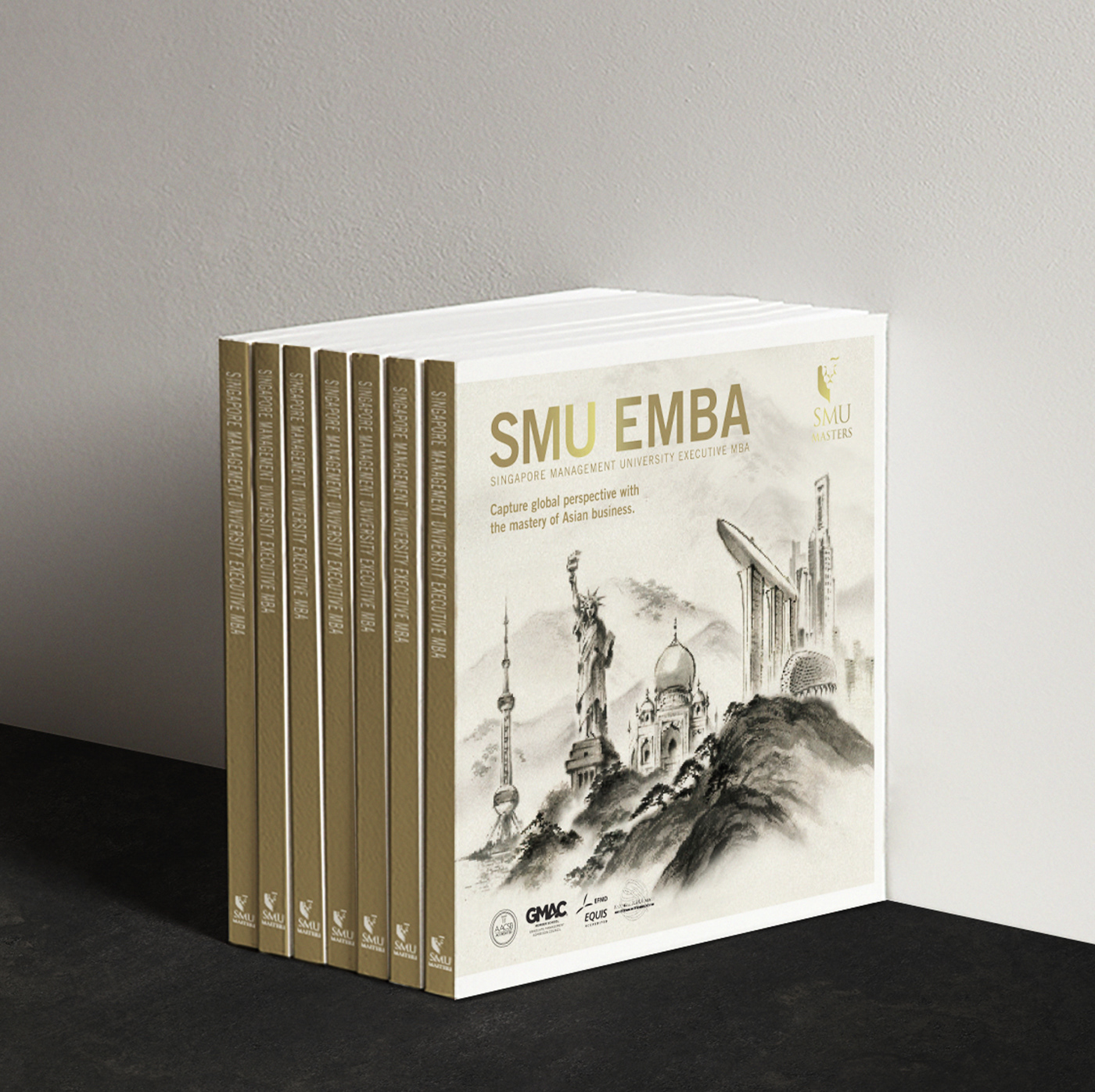 Singapore Management University: Executive MBA Programme
SMU Executive MBA Programme is perhaps one of the most prestigious MBA programme in Singapore. The programme is designed for the global senior leader who is keen on business innovation and growth. The innovative curriculum is created with input from more than 100 business leaders in Asia. It is designed to prepare senior executives for the challenges of leading organisations in the rapidly growing Asian markets. 
-
When it comes to designing the brochure for the EMBA programme, it was clear that the look and feel of the finished product needs to match up with the reputation and prestige of the programme. We incorporated new fonts usage, a layout that reflects professionalism and boldness with a colour scheme to match.