Background & Brief:
 Established in 1948, Tokio Marine is the first insurance company in Japan. With presence in 37 countries, Tokio Marine ranks as one of the world's most globally diversified and financially secure insurance groups. The 65th Anniversary of Tokio Marine provided the company an opportunity to generate awareness and interest for company and its brand. They wanted to take the opportunity to re-emphasise their vision of being one of the best known, trusted and preferred life insurance partner.
Idea:
 After some brainstorming, RICE came up with an idea to involve every employee of Tokio Marine. We began with designing an Anniversary logo for the campaign. This was followed by launching an internal campaign to kick-start the celebration. From the materials gathered, we crafted the announcement ad. The ad is then placed in different locations to deliver the message to their consumers.
For the internal campaign, we started by sending out emails to all Tokio Marine employees with the message:
As we commemorate our 65th Anniversary, we would like to invite you to be a part of the celebration. Send us photos of yourself, with colleagues or business partners, old or new, taken during your time with us. Hurry and email your photos. We promise you a little surprise for your effort. 
Within weeks, we received hundreds of submissions from employees with their department activities, as well as, company incentive trip photographs. We were able to use them to visualise the number "65" for the Press Ad.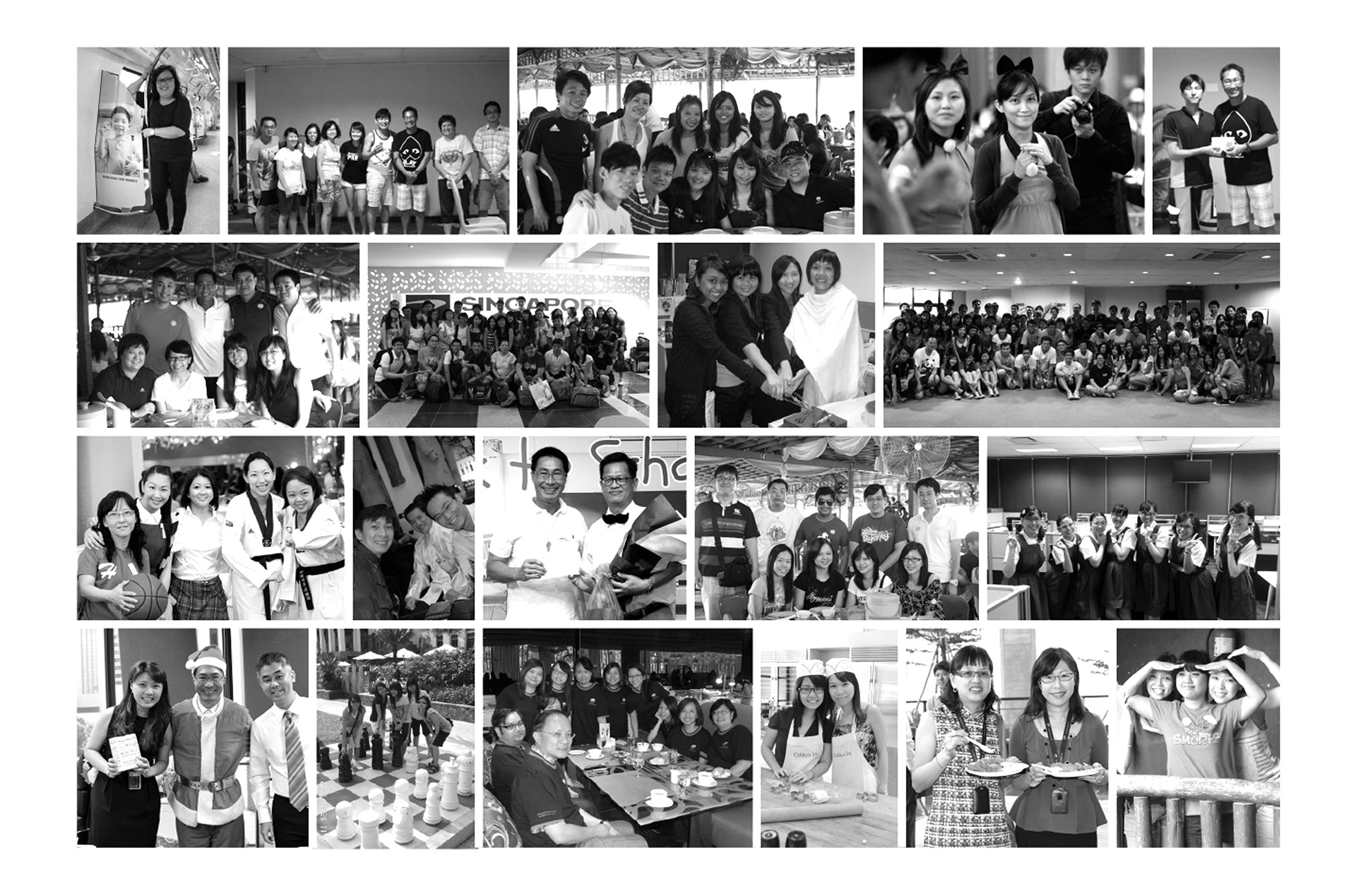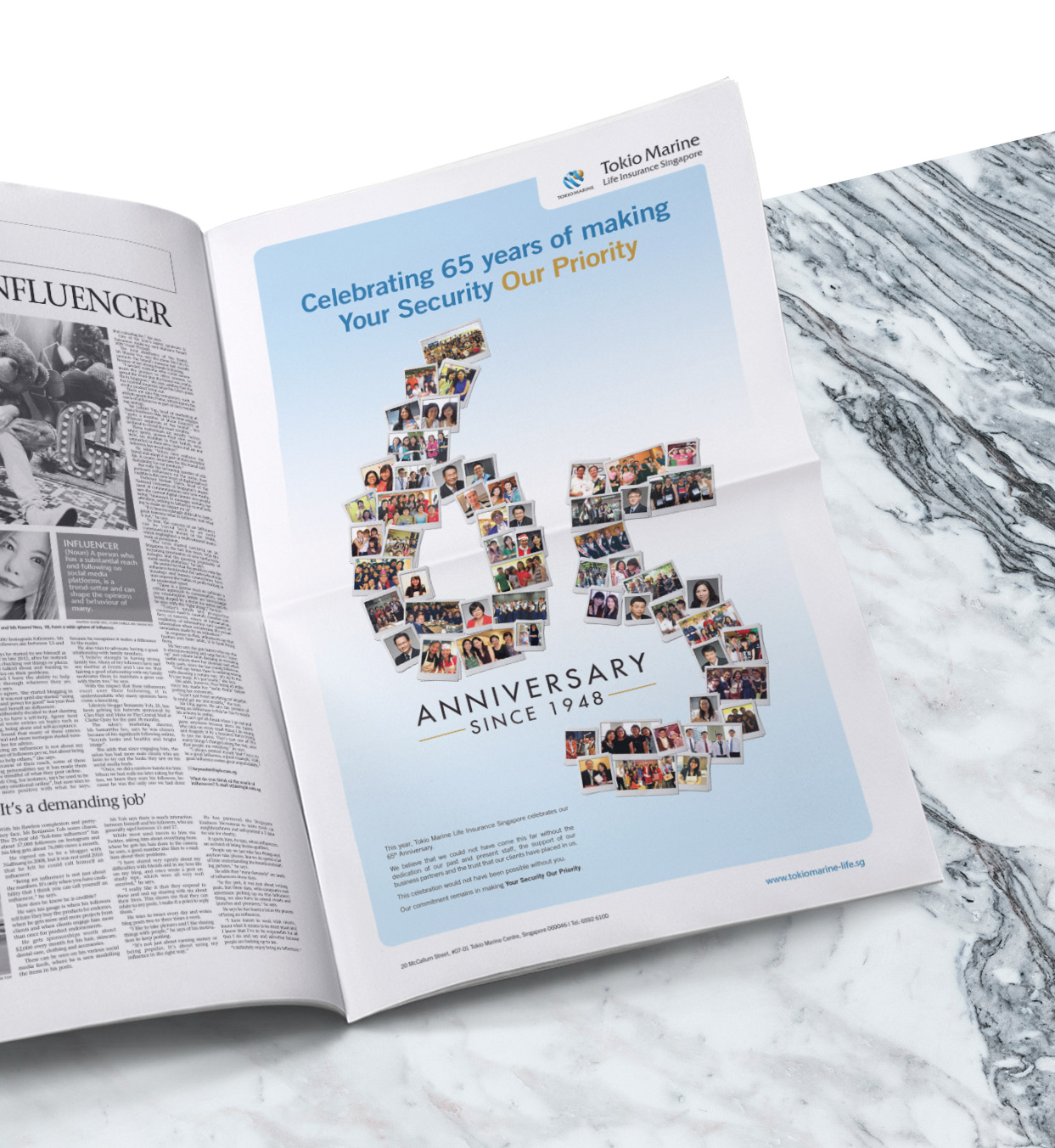 1. Outdoor Advertising: Lift stickers within the Tokio Marine Building
2. Outdoor Advertising: Bus stop shelters & bus interchange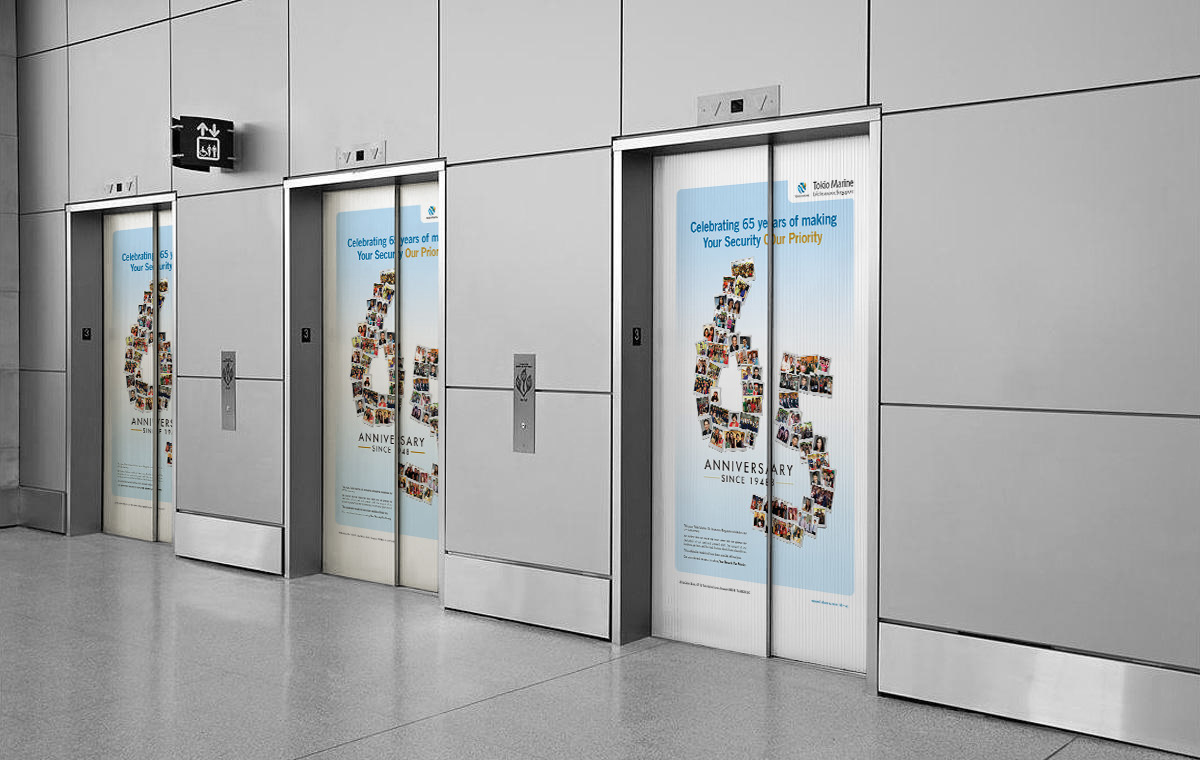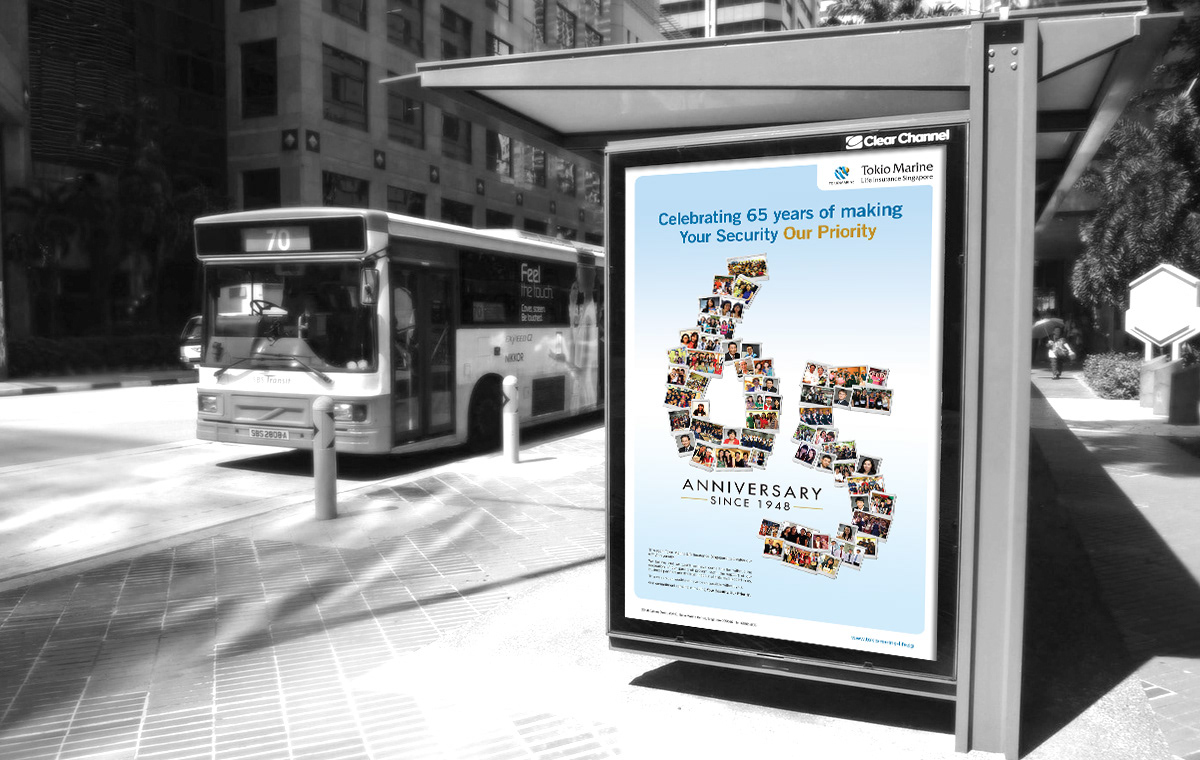 3 & 4. Outdoor Advertising: Giant balloon outside the Tokio Marine Building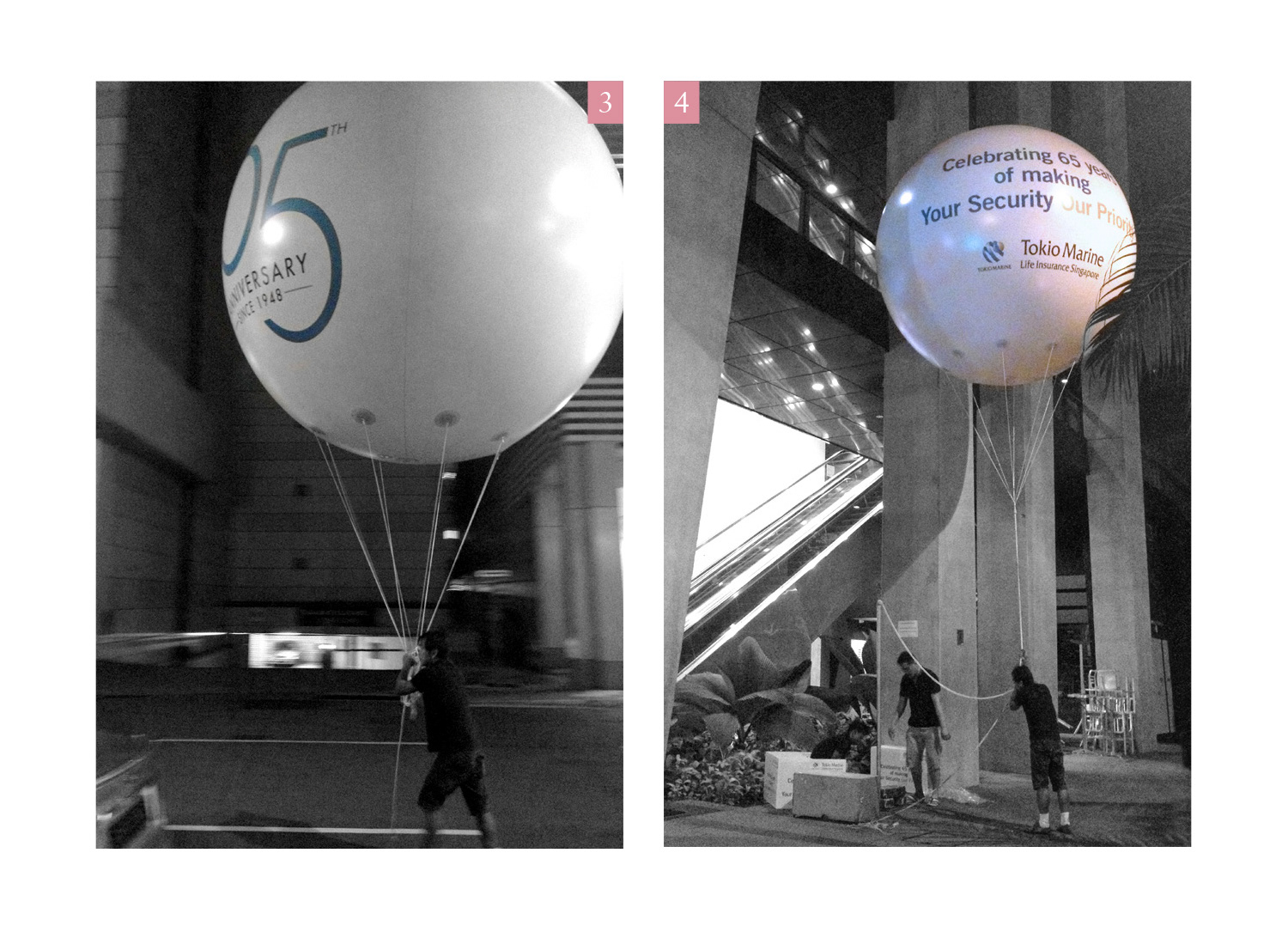 Idea:
One of the ideas we came up with was to charter bus number 65 and offer free rides to everyone starting on the anniversary day, for a full week. We were able to deliver the message to many parts of Singapore with this bus route.